Frequently Asked Questions :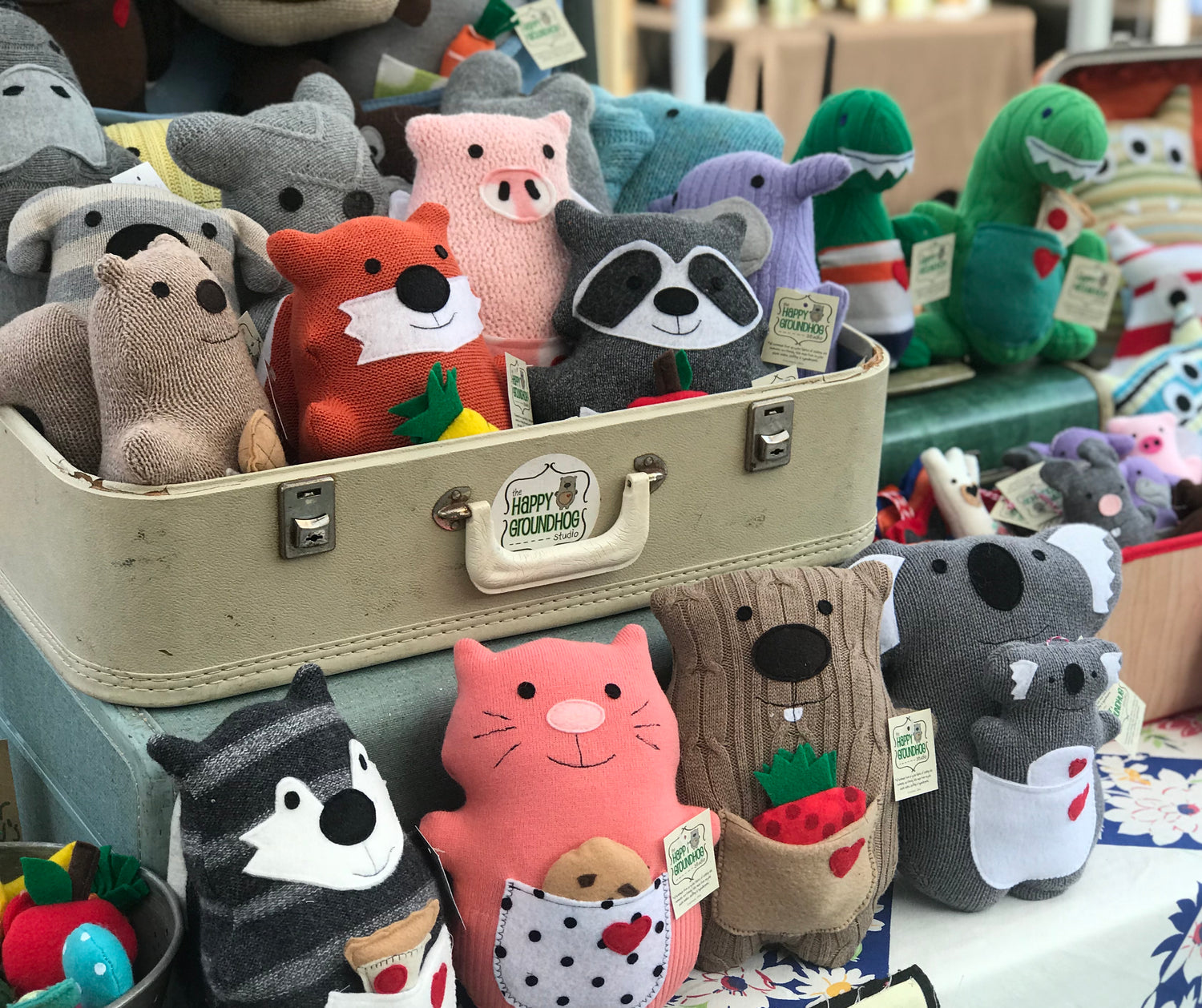 How do I care for my new stuffed friend?

To care for your new critter, start with a spot clean use a clean white cloth. Critters can also be washed in machine. Use gentle cycle, just like you would for a sweater. Air dry and fluff up in the dryer
Can you make a stuffed animal using my own sweater or fleece from a loved one?

Yes! If you can not see through your sweater, or use fleece, I can create a custom order for you. I will need you to ship or drop off your special sweater. Please head over to "Contact me" and fill out info!
My Happy critter is so loved, but now needs repaired. Can you help?

Absolutely! If your happy Critter needs repaired in anyway please fill "Contact Me" Then, I will have you send me a picture first. If it is due to normal wear and tear, then ship it back to me or drop it off, I will do minor repairs and stuffing refills and will ship it back to you. If it requires more detailed repairs from more extensive damage I may need to charge a small fee.
Can I request a custom animal or I saw a critter on Social media or in person and I can't find it for sale on your site?

Yes! Please fill out "Contact me" Custom order animals for an animal I do not currently make will include a design and templete fee, which will vary depending on how complex the design.